WHAT NOTS
---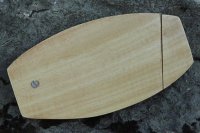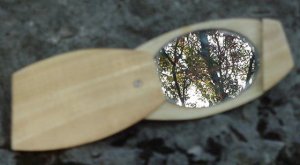 WOODEN CASED FOLDING MIRROR
What a convenient little item. A mirror in a lovely folding wooden case. It's just large enough to work well when dressing the hair or adorning the face. Our little mirror measures over 2 inches wide and over 3 inches tall. When closed the wooden case measures three inches by five inches. It's just small enough to fit into any bag or purse and since it's copied directly from an original you can use it anywhere without remorse. The cover fits snuggly when closed, there's no worry of it opening in your bag and the mirror's finish being marred. When opened the cover makes a wonderful handle or it can be used as a "prop" when leaned against some rigid fixture for hands free use.



FOLDING MIRROR $9.95 #2365 BUY NOW!



---
TIN CONTAINERS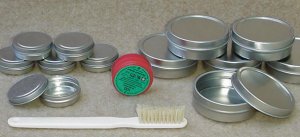 We are very happy to be able to offer these great tin containers once again. I underestimated just how popular they would be. We sold out of them in just a few weeks even though I bought the last supplier completely out.
Fortunately we have secured a large shipment and should not run out any time soon.

The uses for these great little tins is just unlimited. Use them for your med.s, tooth powder or to replace that plastic pistol cap container that's been rolling around in the bottom of your haversack for the last 6 re-enactments. I'm sure you can think of many more uses than I can. Any time you need a period correct container here's the answer.
The smaller tin measures 1.5 inches wide and 5/8 of an inch tall. Very similar in size to the old pistol cap tins.
The larger of the two measures 2.5 inches wide and 7/8 of an inch tall. Large enough to carry all the "in field" sewing gear a volunteer needs. Order several of each, at this price how can you go wrong?



SMALL TIN CONTAINER
ITEM # 2226 $.95 EACH BUY NOW!

LARGE TIN CONTAINER
ITEM # 2226-A $1.95 EACH BUY NOW!




---
NEEDLE CASE




Here is a great little wooden needle case with a snug fitting top. It's just the right size for all your sewing needles and pins. You know, the ones you can never find when you need them. Well maybe this box will help. (Maybe not) but will certainly be easier to find than a needle in the bottom of your work basket, right? It is 2 1/4 inches long and will hold 15 to 20 average sewing needles. The wood is natural, no finish inside or out.



ITEM # 731 $0.95 BUY NOW!




---
WOODEN WHATNOT BOX




This is a great little box for lots of different things, extra buttons, thread, tooth powder, seasonings, you name it! Anything that needs a good period container. It's 1 ½ inches tall and 2 inches across. The wood is natural, no finish inside or out.



ITEM #732 $1.50 BUY NOW!







---
PILL BOX




This wooden pill box is just right for a few aspirin or antacids, it's hard to get through a re-enactment without needing one or the other. It measures 1 inch tall and 1 ½ inches across. The wood is natural, no finish inside or out.



ITEM # 733 $1.00 BUY NOW!






---
Sea Sponges




Yes these are genuine sea sponges for your camp impression. A common household item during the Civil War period. They were used for any job that you would use a sponge for today. Washing the dishes, scrubbing dirty little hands and faces, etc. A great inexpensive addition to your authentic impression.
The small sponges measure (approx.) 2 to 3 inches.
The large measure (approx.) 3 to 4 inches



Small Sponges item # 2154S $2.95 BUY NOW!

Large Sponges item # 2154L $3.95 BUY NOW!




---
Click here for BOOKS on page 20

Return to ACCESSORIES on Page 18

Return to LADIES FASHIONS home page

E-mail us

Call us from 9 A.M till 7 P.M. at 931-389-6294 or use our 24 hour fax line 931-389-6294

This site designed and created by Blockade Runner Publishing
Copyright © 2010 - No portions of this website may be redistributed in any form without expressed written permission from Blockade Runner Inc.