---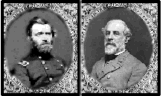 CIVIL WAR LINKS

---

Last Updated Aug. 10, 2017
---
Middle Tennessee Area Links
---

Sons of Confederate Veterans, "SCV". National Headquarters located in Columbia Tn. at the historic Elm Springs Mansion.


General Nathan Bedford Forrest boyhood home, located near Columbia Tn. AKA, "Gene Andrew's house".


Wartrace Tennessee's web site. Local info.


The Carter House. Well worth the trip to Franklin.


Oaklands Mansion. General Forrest's H.Q. during his Murfreesboro Raid.


Stones River Relics. You can always count on a square deal from Tom Hays.


Yesteryear, The best relic shop around!


Shiloh Relics, Another great relic shop!

---
CONFEDERATE

35th Alabama Inf.


LaGrange Military Academy.


Fourth Virginia Inf. Co. I


Beauvoir; Jeff Davis' Home


Welcome to the 46th Tennessee Infantry web site, Based in central middle Tennessee.


16TH TENNESSEE INFANTRY


1st Tenn. Partisan Rangers Co. H.


Welcome to the 8/16 Tennessee Regt. home page.


2nd Bttn Georgia Sharpshooters, Co A, 64th Illinois, Yates Sharpshooters, Co A


3rd Regiment Co. "G" Georgia Volunteer Infantry


2nd Kentucky Cavalry


26th Mississippi Infantry -- a great resource for MS unit information !


18th Texas Vol. Infantry Regiment. located in N.E. Texas.


9th Texas Infantry


13th Virginia Infantry


17th Virginia Infantry "Fairfax Rifles"


26th North Carolina

---
UNION

1st Brigade Band


2st U.S. Sharp Shooters Co. B.


Civil War Talk A free online source for information.


The Sons of Union Veterans -- a national page full of great info and links.


9th Kentucky Inf. US Based in Murfreesboro Tn. This group works extensively with Stone River National Battlefield. They are without a doubt one of the best units in our area.


Fowlers Battery.


41st Ohio Infantry Co. K.


3rd U.S.C.T.


1st US Infantry.


The Indiana Brigade.


CW Bullet, A relic forum.


4th Michigan Infantry.


Welcome to the Civil War Outpost, a great place to buy original relics.


Welcome to Teddy Blue's Bunkhouse, Here's a great site if you would like to have a look at some super photo's of civil war reenactments on the west coast, lots of cowboy photo's too!


Welcome to the U.S. Civil War Center!


Timeline


The Civil War Reenactors Home page


The Civil War Camera


The Civil War Home Page


3rd Maine Regiment


21st Michigan Volunteer Infantry


37th Illinois Infantry


49th Indiana Infantry

---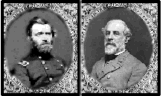 ---


www.blockaderunner.com
Phone: 931-389-6294 Fax: 931-389-0486
Send email to: bri@blockaderunner.com

This sight designed and maintained by;
Blockade Runner Inc. 2017