1864? CAMEO
---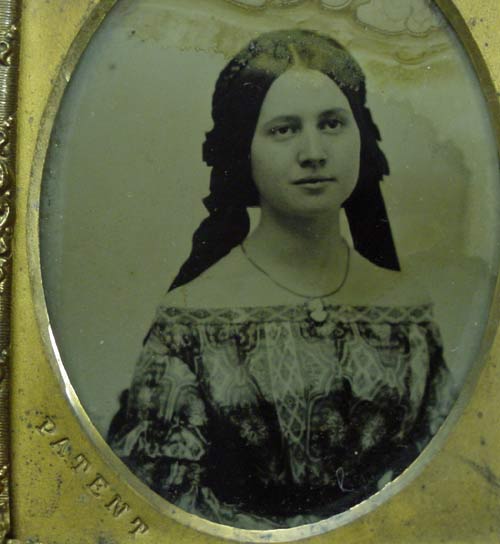 In this photo it is very easy to see that this is indeed the "modern" style of cameo. Her necklace is hanging in behind the cameo, I personally do not believe the cameo is part of the necklace but is pinned to the dress.

Here's another little thing that I thought you might find interesting. It's a story from Putnum's Magazine. August of 1856, the opening paragraph reads as follows.
I woke suddenly out of a calm dream, and, lifting my head from the pillow to see what aroused me, I perceived the eastern window of my room uncurtained and thrown wide, and the beautiful head of my cousin Eunice leaning out of it; her tangled brown curls just vailing the exquisite profile that was cut like a cameo upon the red morning sky.


---
CLICK HERE TO RETURN TO HOT NEW ITEMS.
CLICK HERE TO RETURN TO JEWELRY.
Blockade Runner Home Page
---